The children of the Foundation
Over the past 25 years the Foundation has developed seven Sherpa cultural projects in the valleys of Everest, Solukhumbu and Makalu (renovation of mills, chörtens and monasteries). Most importantly, it helped to fully educate 39 orphaned children whose fathers have died on Himalayan expeditions.
In 2021, we still support the education of 16 children/students.
The seniors at Little Angels' college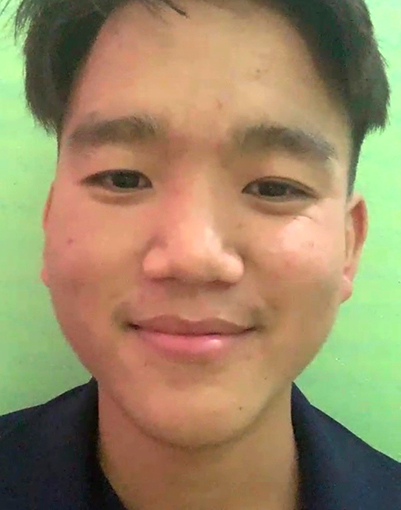 Ang Ngima,
class 11 in management. He is learning accountancy, Nepali, English, economics but his favorite hobbies are drawing and playing music. During the long lockdown, he has missed his schoolmates a lot. He would like to apply to an art school.

Yonden Dolma,
class 12 . Always a very good student, especially in math, science and physics-chemistry. She would like to become a dentist and will try to join a BDS program: Bachelor in Dental Science. We will help her achieve her dream … of being a dentist in Pangboche in Khumbu where there is only one dentist in Namche …