The children of the Foundation
Over the past 26 years the Foundation has developed seven Sherpa cultural projects in the valleys of Everest, Solukhumbu and Makalu (renovation of mills, chörtens and monasteries). Most importantly, it helped to fully educate 42 orphaned children whose fathers have died on Himalayan expeditions.
In 2023, we still support the education of 13 children/students.
The seniors at Little Angels' college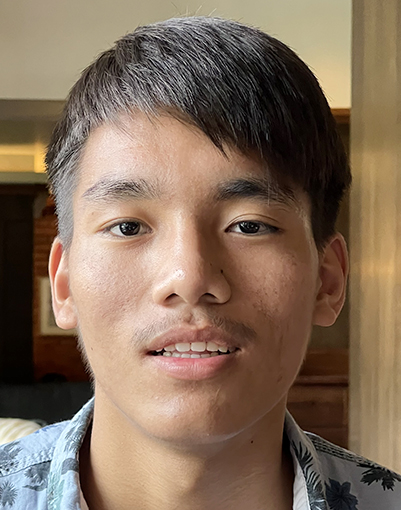 Ang Sumba, class 12
He has changed physically a lot and no longer has dermatological problems on his hands and on his face. He would like to prepare to join the Gurkha army but he needs also to prepare a different plan in case he is not taken.