The children of the Fondation
Over the past 25 years the Foundation has developed seven Sherpa cultural projects in the valleys of Everest, Solukhumbu and Makalu (renovation of mills, chörtens and monasteries). Most importantly, it helped to fully educate 39 orphaned children whose fathers have died on Himalayan expeditions.
In 2021, we still support the education of 16 children/students.
The juniors at Little Angels' school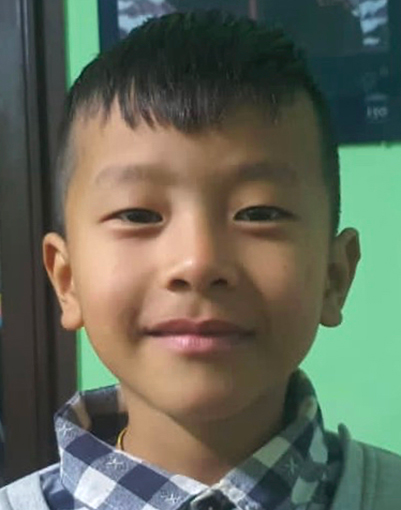 Karma Tshering,
class 1. His father died in Everest in the 2015 earthquake. Due to covid-19, he was unable to start his schooling last March… He will be doing it this year. He studied some English, math and Nepali with his brother and played basketball.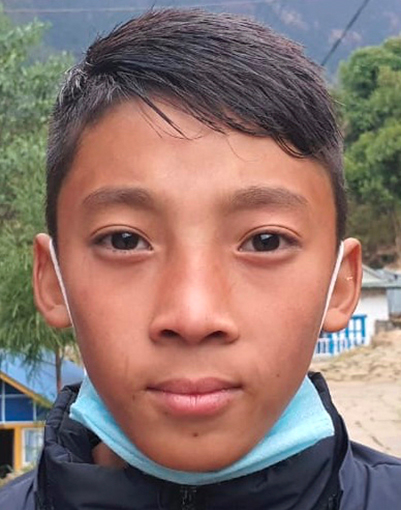 Kusang,
class 3. While in lockdown, he studied remotely, especially English. He would like to be a doctor and enjoys playing volleyball. Orphan of father and mother, he stayed with his uncle in Kharikhola for four months.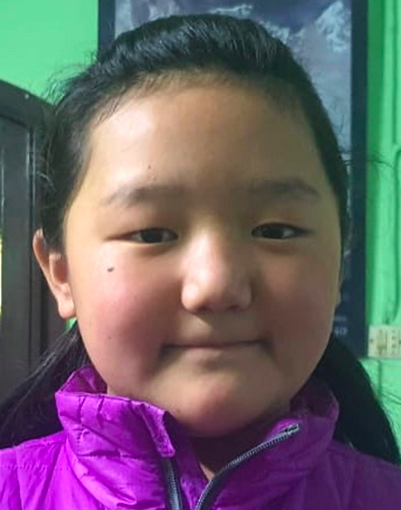 Nawang Palden
class 4. She spent five months in Pangboche in Khumbu, with her grandfather who climbed Everest 10 times and Ama Dablam twice. She enjoys studying English (her level is excellent!), Nepali, science and math and playing with her friends from different ethnic groups who she misses a lot. She dreams of becoming a doctor.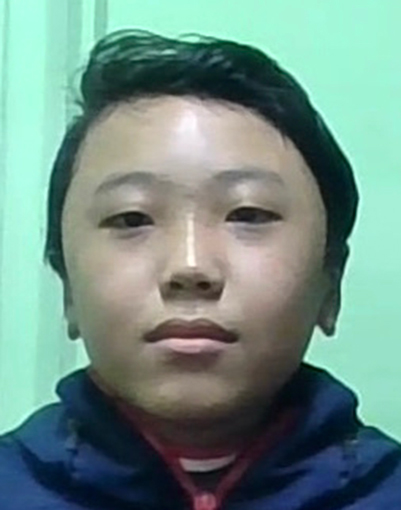 Pemba Chhetan,
class 7. During the seven months in lockdown, he studied Nepali, English, maths and science remotely. He enjoys social science and would like to become a businessman. He also enjoys playing football and ping-pong.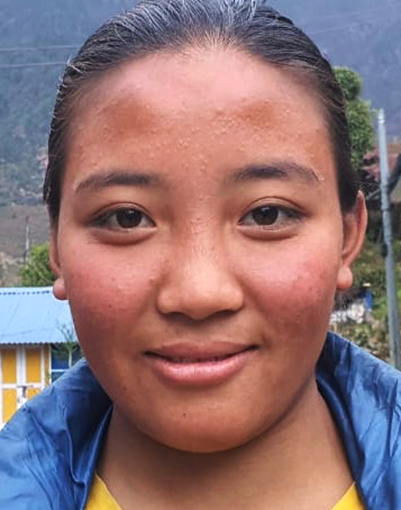 Lhakpa Yangjum,
class 7. During lockdown, she stayed at her uncle's hose with her little brother, Kusang. She enjoys studying science but especially singing Nepalese songs and playing football. Her dream is to become a singer.

Tashi Tshering,
class 8. He especially enjoys learning Nepali, English and math. He also enjoys playing basketball and would like to become a helicopter pilot. Above all, he has grown a lot.

Ang Sumba,
class 10. For eight months, he has studied math, Nepali, English and science remotely from 10am to 3 pm daily. He enjoys playing basketball with his brother and is preparing for the SEE exam. He will have to make progress in English.