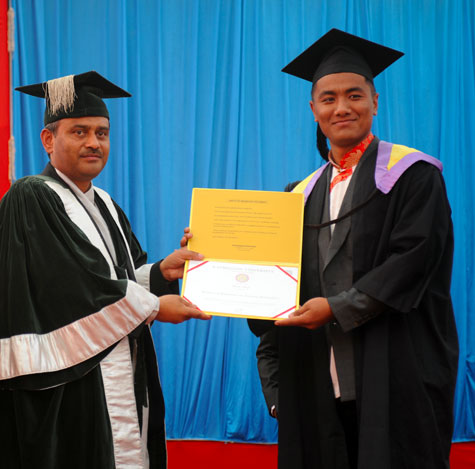 Message from the President
Dear friends,
*Namaste!
Dear friends,
Namaste!
Since 1996, the Foundation continues to work thanks to your faithful support.
In 2022, the Benoît Chamoux Foundation celebrates its 26th anniversary!
Twenty-six years in the service of orphan Sherpa children who lost their fathers during a Himalayan expedition.
Twenty-six years to help these young shoots to become true professionals, each in their field.
Twenty-six years of follow-up, support, fundraising to help them become well-educated and responsible men and women.
In order to continue the Foundation's action, we need your support and new strength to continue our unique project. We would like two new sponsors to join us in 2023 as well as generous donors to help our promising young students with graduate scholarships.
Thanking you in advance for the invaluable help you can bring to the development of the Foundation, which brings hope,
Yours friendly,
Fabienne CLAUSS
President
* Namaste, widely used in Nepal means "Hello".