The children of the Foundation
Over the past 25 years the Foundation has developed seven Sherpa cultural projects in the valleys of Everest, Solukhumbu and Makalu (renovation of mills, chörtens and monasteries). Most importantly, it helped to fully educate 39 orphaned children whose fathers have died on Himalayan expeditions.
In 203, we still support the education of 12 children/students.
The two professional apprentices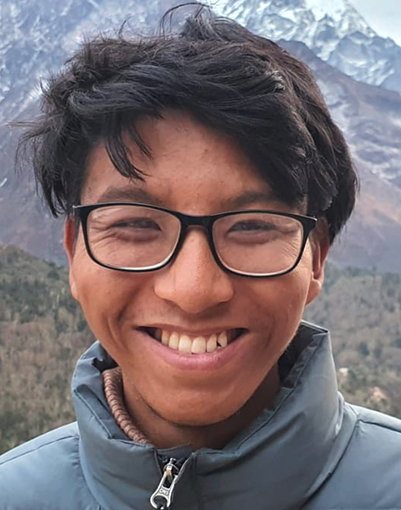 Pasang Gyalzen
He is finishing his mobile repair course. He already has his Electrician I level certificates. Due to covid, he still needs to pass his plumbing and Electrician II level exam and mobile repair one. Then, in 3 months he will go back to Pangboche to start his own business. He might also work at the new one-megawatt hydro power because he has studied industrial electrician…He seems very happy about his choice.