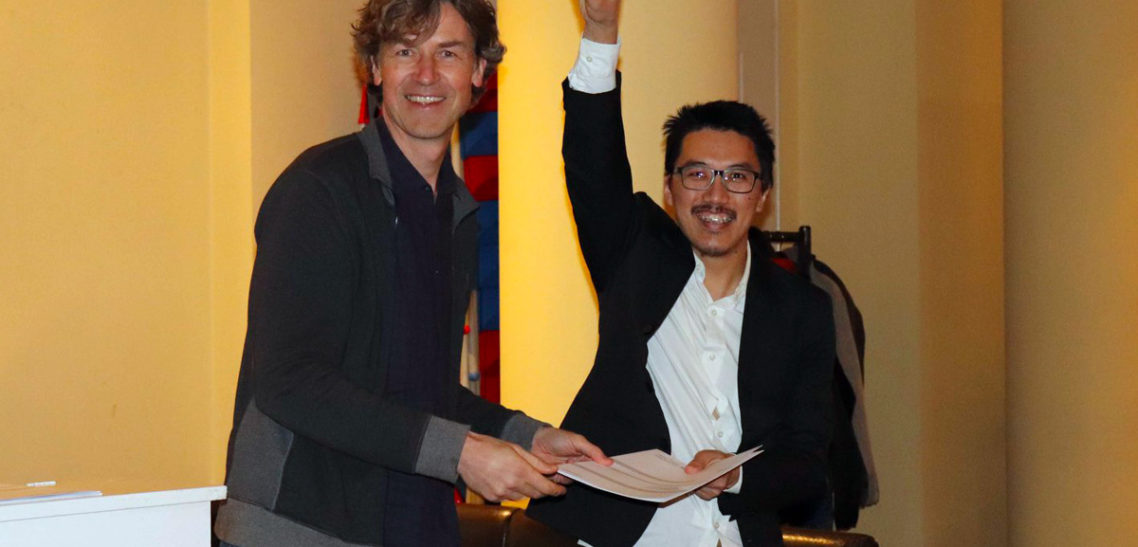 «I am Ang Dawa Sherpa, Erasmus+ grant holder for the master's program called "Master of Science in Geospatial Technologies". This program has a total duration of 18 months. Each semester is of six months where students spent their study time in different partner universities. This is how my journey has been so far.
The first semester of six months commenced from the month of September 2017 in University Jaume I (UJI), situated in the beautiful city, Castellon De la Plana, Spain. Especially, the course curriculum was focused on the programming and application aspect of the Geoscience. I personally learnt about how the web-services actually function and the true impact it can have in the real world. Besides the study, the best part was also the diverse culture of the students coming from different parts of the world. Every day there was something new to learn about each other's culture and this would bring an extra spark in the classroom making the learning experience even more seamless.
The entire atmosphere of Spain was so engaging that homesick was never an issue. In other words, there was always something new happening in a different corner of the city where one can go and completely dabble oneself. In overall, not just quality education but also the beautiful landscape, smiley faces of people, and serene beaches were what attracted me the most.
My second and third semester were in Germany (Institut für Geoinformatik, ifgi, Universität Münster) from March 2018. In ifgi, the academic structure was a little bit different in a way that more emphasis was given on the research aspect of the Geoscience. During the second semester, I learnt about the way of approaching an academic research work. Every week we were provided with various research papers of Geoscience and later on discuss them in the classroom. Similarly, it was also mandatory to attend the guest lecture from other universities. Later on, these steps really helped me while writing the thesis in the third semester. The title of my thesis is "Querying with ease to retrieve spatial datasets through an Application Programming Interface (API)". In the gist, it was about simplifying the retrieval Open Government Datasets in a way which is intuitive even for non-programmers.
After graduating in March, my plan is to explore even more in the web-development fields especially in the European context. Later on, I will involve in projects in Nepal where I can make a real contribution through my skills.»