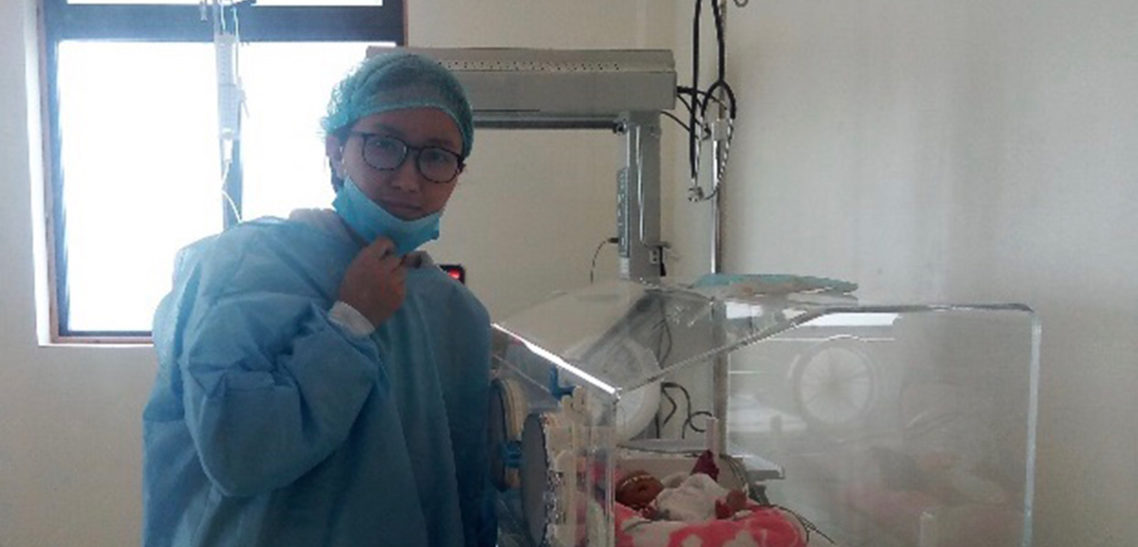 "My name is Dadiki Sherpa. I am 22 years old. I was brought up in Kathmandu, but was born in a small village of Solukhumbu where there is a lack of basic needs due to its geographical condition. There are no schools, hospitals, roads, colleges, etc. My parents, despite being uneducated, knew the importance of education and wanted to provide better education to their children. So they decided to migrate to Kathmandu with their children.
My father worked really hard as a mountaineer and my mom as a housewife so that they could provide better education to my brothers and me. My parents did everything they could to give us a better life. Everything was running smoothly
with my family: we were getting better education, better grades and we were happy together. Everything was fine until one day when I returned from school, I saw a lot of people were gathered at our home and my mom was
crying. Nobody told me what was wrong but somehow I figured it out and came to know that my father was no more. He was taken away by an avalanche. I was shattered. I couldn't neither speak nor think anything. It was like a nightmare for me. I never imagined such a thing could happen. He was the only hope of our family.
After my father's death, my family suffered a huge financial crisis, as he was the only bread earner in our family. It was difficult for us to pay rent, school fees and other basic needs. My mother had a really hard time. She opened a small tea shop but it wasn't enough to cover our expenses. I was really worried that I would not be able to complete my education. I was hopeless and almost gave up on my education. One day she came to know about the Himalayan Trust from one of her friends, so she requested my uncle to have a talk with the CEO of Himalayan Trust and see if they could provide some help. The people at Himalayan Trust kindly accepted the request. After that, through HimalayanTrust, I came to know about Fabienne ma'am of Benoît Chamoux Foundation. She was like a godmother to me: really kind, sweet and wanted to help me with my education. She, along with Himalayan Trust, gave me an opportunity to continue my studies in a very good school. I was hopeful again. The support we were getting from Fabienne ma'am and Himalayan Trust made our burden lighter. Our family was happy once again.
The Himalayan Trust, along with Fabienne ma'am, supported me with my education and other expenses. They motivated me to study hard and was always there for me, like my own parents. With their help and support, I completed my school with good grades. After completing my school, Fabienne ma'am asked me what I wanted to do next. I told her that I want to join a nursing college as I aspired to be a nurse. Even after the completion of my school, she was there for me to help with my
nursing course. Ever since I met her, she never made me feel like I was alone, hopeless and worthless, in every step
of my life and with her support, I was able to complete my nursing course and become a nurse.
Today I am working at Phaplu Hospital as a staff nurse, which is a great success for me. My dream has come true. I feel very happy and proud all because of my godmother Fabienne ma'am and with the help of Himalayan Trust. They have always supported me from the day I met them, from my school days to college, and even helped me get a job… I am very grateful, honored and lucky to have a person like Fabienne ma'am who lightened up my world, gave me hope, trusted me and never gave up on me."
Dadiki Sherpa, Staff Nurse
District Hospital Phaplu, Solukhumbu