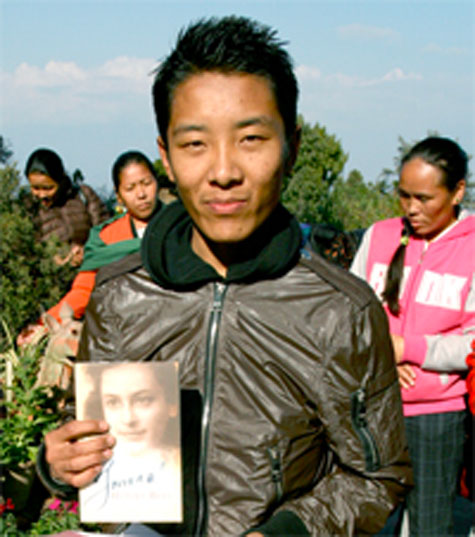 The children of the Foundation
Over the past 23 years the Foundation has developed seven Sherpa cultural projects in the valleys of Everest, Solu Khumbu and Makalu (renovation of mills, chörtens and monasteries). Most importantly, it helped to fully educate 38 orphaned children whose fathers have died on Himalayan expeditions.
In 2019, we still support the education of 18 students (including two new ones).
Scholarships in memory of Hélène Berr
In January 2008 the book "Journal of Hélène Berr" was published. This 21-year-old, English Scholar started writing her diary in 1942 as the anti-Jewish laws of Vichy changed her life. She died in Bergen-Belsen a few days before the liberation of that concentration camp. For fifty years, this manuscript existed only as a painful family treasure. This enlightened testimony of exceptional literary quality makes it a reference document.
The rights holders decided in December 2008 to allocate part of the royalties to 3 associations and foundations pursuing a humanitarian purpose and especially children. Indeed, during the war, Hélène Berr participated closely in the rescue of more than 500 children.
The Benoît Chamoux Foundation has been selected. The wish of one of the donors, Mariette Job, niece of Hélène Berr, is that the amount allocated should be devoted to a scholarship for graduate studies of the students of the Foundation. These are called: Benoît Chamoux Foundation "Hélène Berr Scholarships" and to date, 8 students have been or are currently able to do their bachelor's degree studies thanks to these generous scholarships.